Cooking as entertainment, cooking as passion, cooking as nurturance, cooking as meditation: there are many reasons we prepare food. For professionals and amateurs alike, having the right equipment is always important. Although much can be done with just fresh ingredients, a well-sharpened knife and a good-quality pan, it's exciting to have access to professional-style techniques.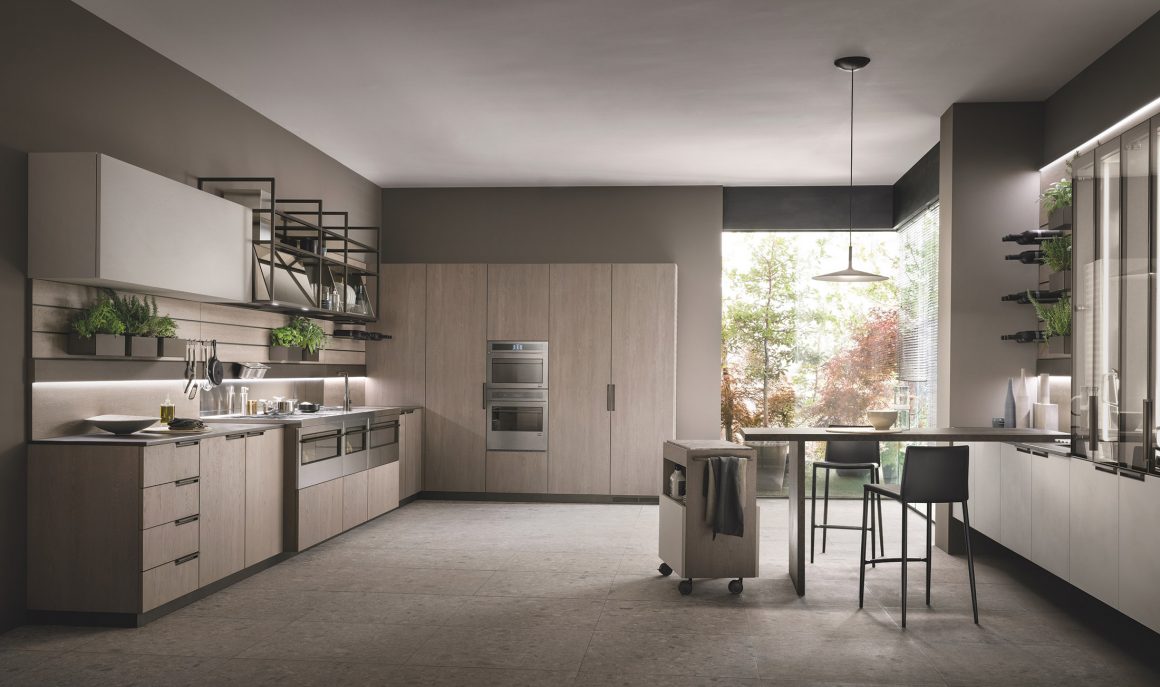 That possibility is a little closer with the advent of the Mia by Carlo Cracco kitchen. It's the result of a partnership between Italian design firm Scavolini and Milanese chef Carlo Cracco (perhaps you've seen him on the Netflix show The Final Table). Scavolini characterizes Mia by Carlo Cracco as a domestic interpretation of the professional kitchen, distinguished by a significant technological component.
There are three major modules involved: a large preparation module that can stand as an island or be placed against a wall, wall panels that can accommodate shelves and hanging racks, and larder units. Some of the technology to make a home cook's heart quicken includes a vacuum drawer with a marinating function, a food-warming lamp, and a professional-calibre extraction fan and hood in an overhead dishrack.
The preparation module and appliances are clad with a sturdy and hard-wearing stainless-steel finish, with a five-centimetre-thick worktop. A cover can be slid over the washing area while cooking occurs, and vice versa.
At one end of the island is a snack area, distinguished by a three-centimetre-thick slab of Pietra D'Iseo engineered stone in a tone-on-tone warm grey called Ceppo. Larder cabinetry is available in several warm hues, with and without durable Stopsol glass doors.
The over-all sleekness of the cabinetry design is emphasized by recessed handle grips conveniently positioned horizontally in the base units and vertically in the tall units. Base units are a comfortable 80 centimetres high, set on a seven-centimetre-high plinth.
Style and functionality: they're two ingredients to satisfy the chef in anyone, professional and amateur alike. •


Scavolini
www.scavolinitoronto.com