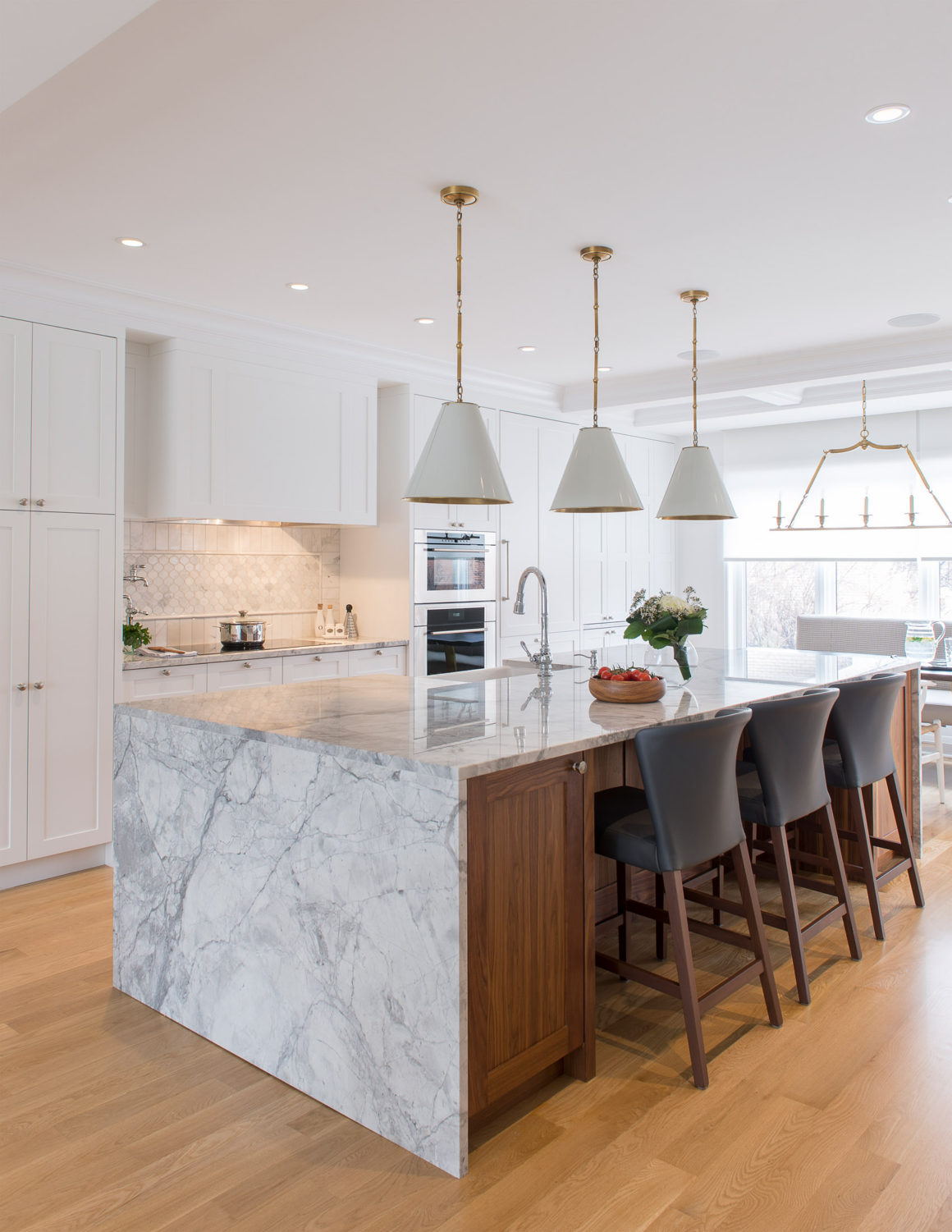 A perfectly designed kitchen makes a house a home, whether it's an expansive area with an oversized island or a sleek condo space that maximizes every square inch. Tailoring every detail to their customers' needs is what Galleria Design does best. For close to 25 years, the Montreal-based company has offered clients the latest trends in kitchen and bathroom design, and it's also a leading manufacturer of custom-made kitchen cabinetry, bathroom vanities and storage furniture – all built onsite at its St. Leonard factory.
"We do everything from A to Z to create the perfect kitchen for all budgets," says kitchen designer Manon Riendeau, who joined Galleria Design 20 years ago.
Last summer, the company opened a second showroom in Ville St. Laurent to cater to customers on the West Island and other neighbouring communities.
While clean, contemporary spaces are still at the forefront for most customers, Galleria Design can create any style of kitchen, Riendeau says. "We do all kinds of styles – classic, modern, traditional, rustic – and we display the latest finishes and products in our new showroom."
For kitchen cabinets, flat wood or MDF doors lacquered in a matte finish are high on homeowners' wish lists. "White and greys are still very popular and we're also doing many kitchens that mix wood with a colour, such as exotic wood with white or darker hues," says Riendeau, adding that the top three choices for cabinet hardware are chrome, brushed nickel, and brushed brass.
Brushed brass inserts – either in a toe kick, finger grips on a cabinet door, or highlighting a cubby – and metal frames are other ways to add glamour.
"For us, it's also very important to have good under-cabinet lighting to properly light the countertops; LED strips are very in right now," she says.
Speaking of countertops, Riendeau notes that natural stone is making a comeback, but quartz and other composite counters that mimic marble are the top picks of customers. "It's fun to add another colour or material for the backsplash, but in our showroom, we're displaying the same material for both the backsplash and the countertops for a seamless look; it really looks beautiful," she says.
For kitchens large and small, customers always ask for the same thing: as much storage as possible. Another benefit that stems from investing in a custom-built kitchen is bonus nooks and crannies, Riendeau says.
"We always want to maximize the space; when we do small kitchens, even a tiny spot to house a few cookbooks is important," she says. "People want lots of hidden storage to keep counters clean. And we also take care to install storage accessories in our customers' kitchen cabinets and drawers; everyone really loves those gadgets."
Most clients – especially younger homeowners – prefer an airy, open-concept kitchen with plenty of seating around an island or nearby banquette instead of the formal dining rooms popular with previous generations, says Riendeau. They've also given formal kitchens the heave-ho. "People don't want the old-style kitchens with a lot of ornate details like corbels; they prefer simple, clean lines," she says.
For bathrooms, contemporary floating vanities remain the first choice among clients, along with modern hotel-style looks. •
Originally published in the Autumn 2018 issue.
Galleria Design
5695 Grandes-Prairies Blvd.
St. Leonard
514-323-4994
www.galleriadesign.ca