Despite its importance, lighting is sometimes overlooked as a design element. Lighting illuminates our rooms with the flip of a switch, but do we really appreciate it? It is the decor family's less popular cousin, and we take it for granted … until a sexy lighting fixture comes along and dazzles us. And then we pay attention to the many shades of light and notice that some fixtures shine quite brightly.
A case in point is an installation commissioned for Stockholm Design Week that combines lighting with live plants. The work by Lambert & Fils, in collaboration with Stockholm design Studio HAHA and the florist Christoffers Blommor, is called the Mile. It's a cacophony of wildflowers and plants coexisting with a lighting fixture in unexpected harmony. The wildness of the plants combined with the fixture's simplicity shows us that opposites do attract. They are yin and yang in light form.
Founded in 2010, Lambert & Fils is a Montreal-based design studio that has taken lighting to the next level. Known for its innovative collections and designer collaborations, the company's lighting is handmade in its Montreal studio. Lambert & Fils has created installations worldwide, which juxtapose elements that would not normally coexist. 
The company's philosophy of working by hand also enables creators and co-creators to push the boundaries of their imaginations. A constant state of experimentation and out-of-the-box thinking has led to award-winning collections, including one called the Sainte, which was a favourite of the 2019 Milan Design Week.
The Sainte collection – Classic and Atelier series
In collaboration with Canadian designer Rachel Bussin, the Sainte collection – Classic series is made of lightweight glass, and is characterized by slight, delicate proportions to create a sense of intimacy in both residential and commercial spaces. Discreet and contemporary, it adds ambience to any space.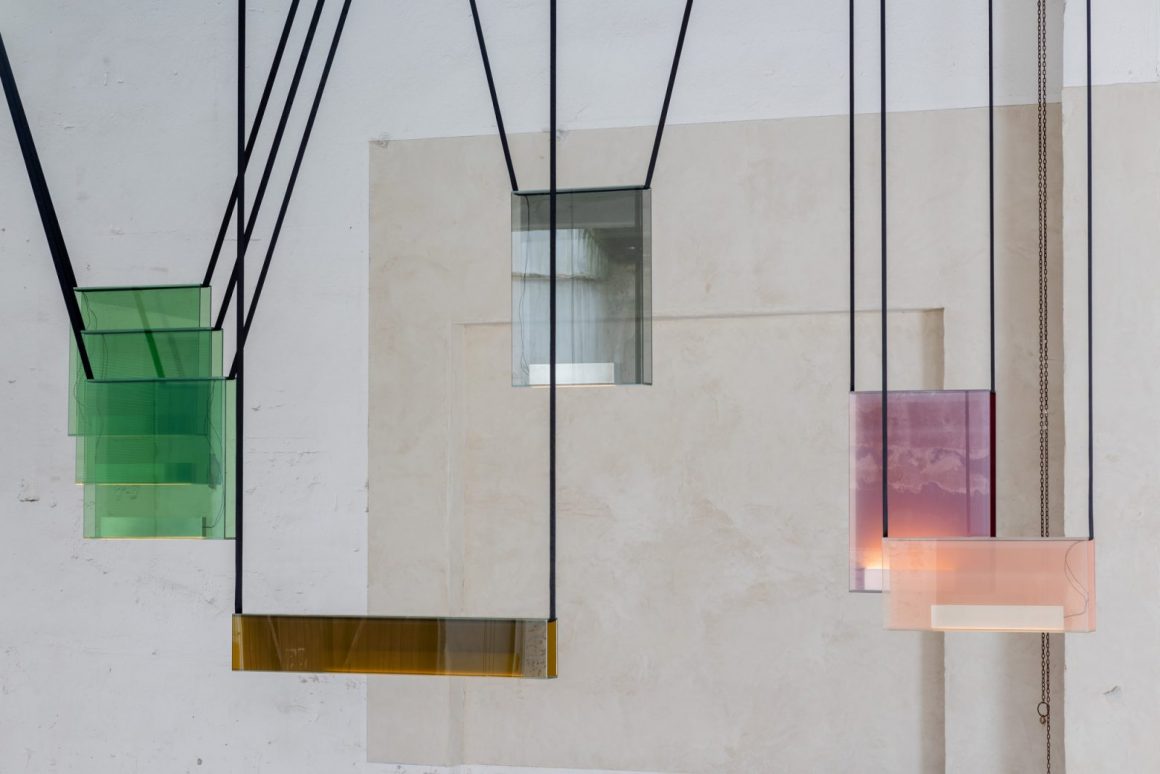 The Sainte collection – Atelier series is ideal for larger spaces with high ceilings. Coloured laminated glass panels in various sizes are hung from sturdy nylon cords that can be adjusted to the desired height. Hung individually or in multiples, the Atelier series is truly the many shades of light. •
www.lambertetfils.com
514-394-0762