PHOTOGRAPHY: EMA PETER
STYLING: CHAD FALKENBERG
Greg Mazur turned to the science fiction TV shows of his childhood for inspiration when his west end condo needed a refresh. We're talking Star Trek, Lost in Space, Buck Rogers and Space: 1999.
"I liked the shows' views of the future. Of course, they were wrong," Greg says, laughing. "But the style stuck with me." He even tracked down a replica of the lamp used on the moon base on Space: 1999, which he keeps in his study. That love of old sci-fi, combined with his choice of art and love of architecture – skyscrapers in particular – fused together to create a style he describes as retro-futuristic. "I like how everything is clean, uncluttered and white," Greg says of his new space. "I did freak out after we started ordering things and there was no colour in it, so I started picking a few things with colour." 
He had bought the condo in late 2002, when it was still under construction. He loved how much light it had, but says he chose it mostly for the view. A 17th-floor unit, it looks out across Vancouver Harbour to Stanley Park. Its 1,300-square-foot layout includes two bedrooms, two bathrooms, kitchen, living and dining areas as well as an office and storage room. It's his base when he's in Vancouver, though he spends most of his time in Hong Kong, where his business is based. 
When he started talking with design firm Falken Reynolds Interiors about the redesign, he sent them a few photos to illustrate his colour preferences – white ceramic knives, a blue kettle – and told them he wanted to stick with a white/blue/grey colour palette. He also told them what he didn't want: anything that seemed too trendy or of the moment. "I find that interior design is like fashion. When things are in, everyone goes nuts and buys them. I wanted nothing to do with that," he says.
"Maybe one of the reasons we got along so well is that their style very much overlapped with mine," Greg says of his designers. When they found they shared a love for the annual Milan furniture fair, the fit seemed perfect. "It was definitely a collaboration. I would suggest things; they would go, 'No.' Or, conversely, they might make a suggestion, and I'd say, 'That's not me.' "
Kelly Reynolds, principal at Falken Reynolds, says Greg's own framed photographs, his collection of architectural models of skyscrapers from around the world, and his choice in art made it easy to get a feel for the look he wanted. In particular, he cites a work by French photographer Cédric Delsaux: The Buick, Dubai 2009 that hangs in Greg's office. It shows Star Wars-like robots surrounding an old car in an abandoned, colourless area. "As soon as we saw his art, it fit with that futuristic feel, a lot of robots," Reynolds says. "It was just such a good launching pad. 
"Some of the tall lighting and the curved chairs, they're really a take on an architectural form. That was the basis of the concept." 
The result is definitely original. One of the most striking pieces, an Italian credenza, in white of course, with front panels that resemble a collection of low-relief blocks was particularly difficult to track down. "We hunted all over for it," Reynolds says. "We finally found one place that carried it, but no one had ever bought it before."
In addition to sourcing new furniture, they also updated some pieces that Greg already owned to make them fit the new look. A Dodo armchair by Cassina beside the living room window was originally brown but was reupholstered in white leather.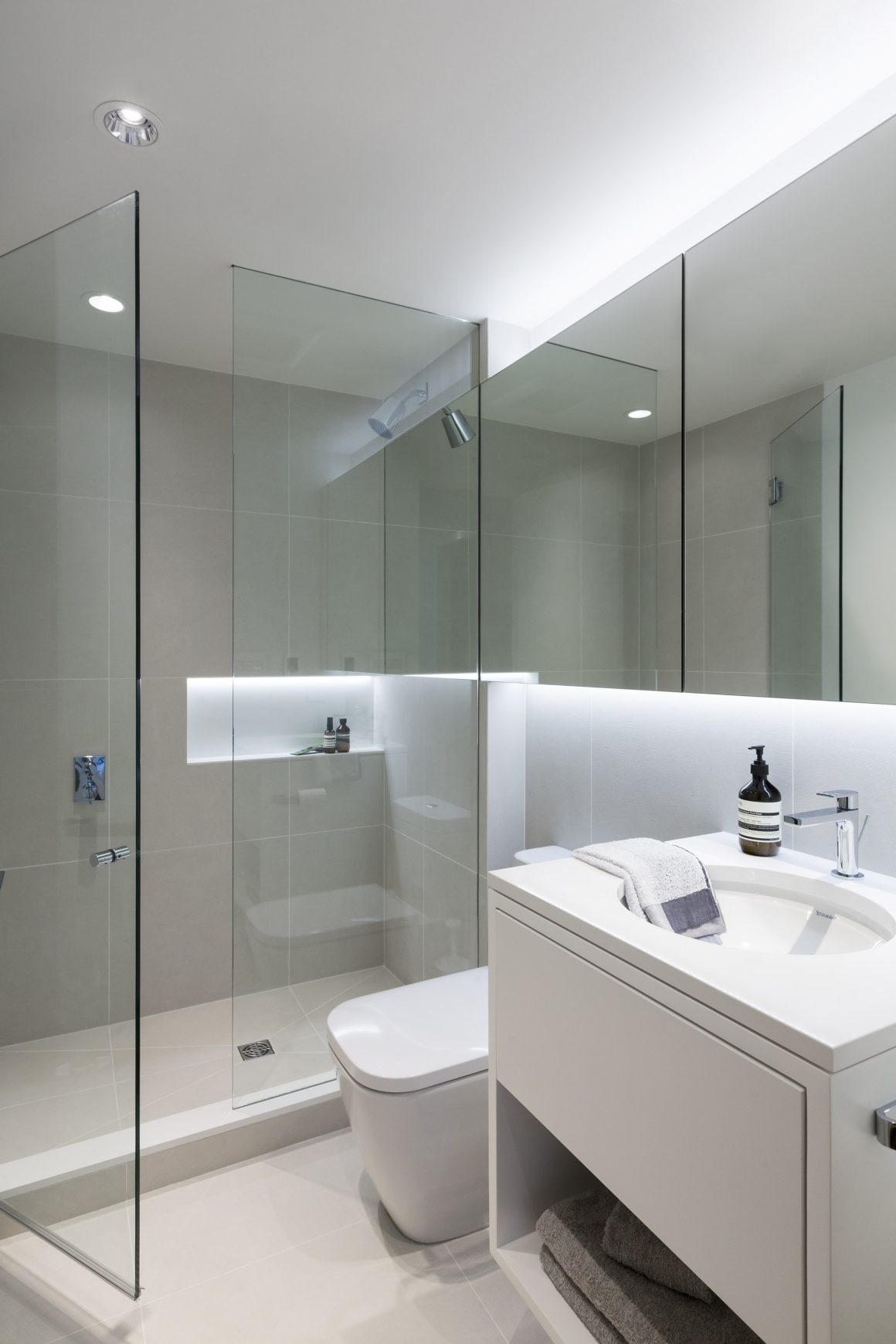 In terms of style, Reynolds says, the result is probably closer to Blade Runner 2049 than the original Star Trek series. Whichever decade it's rooted in, it's definitely not your typical West Coast design. "Everything is harder. There's a lot of leather," he adds. It's not family-oriented at all."
Welcome to the future. With a great view, of course. •


Falken Reynolds Interiors
www.falkenreynolds.com
604-568-9487